About 36 hours after they lost defensive end Billy Winn to a season-ending knee injury, the Broncos received a scare when Derek Wolfe went down in practice Saturday with a serious ankle sprain.
The sixth-year veteran was carted off the field after getting caught up in a pile with offensive tackle Menelik Watson in 11-on-11 drills early in the workout. Wolfe was visibly upset by the injury and didn't put any weight on his right leg as he hobbled back to the locker room with the help of trainers. Testing revealed the injury was less severe than the Broncos had feared and Wolfe said he expects to be ready for Week 1 of the regular season.
He posted a photo of his ballooned ankle and added: "just a little swelling"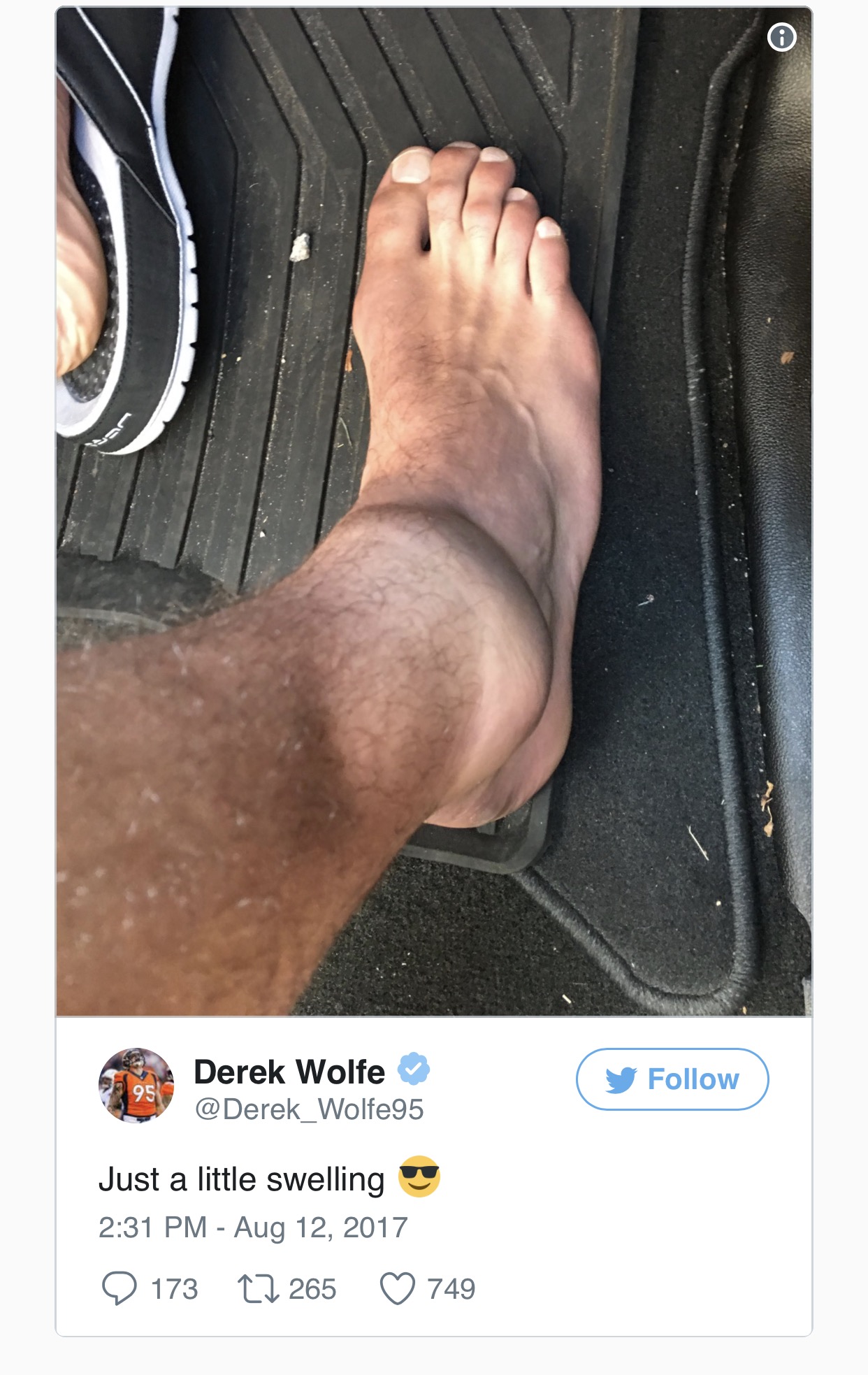 Although Wolfe will miss practice time and preseason reps, the Broncos avoided a tremendous blow to their already depleted defense.