NFL cheerleaders have been entertaining crowds at football games since the 1960's, and they're not just shaking pom poms around for show. These women perform grueling dance routines that require up to 15 hours of practice a week — a commitment of time and energy for which they're often underpaid and under appreciated.
The thing that's never changed? The women on the NFL squads have always known how to rock a uniform, whether it's a turtleneck sweater and pleated skirt or a skintight, bedazzled pirate costume.
Here's a closer look at how the NFL's cheerleader uniforms have evolved over the decades.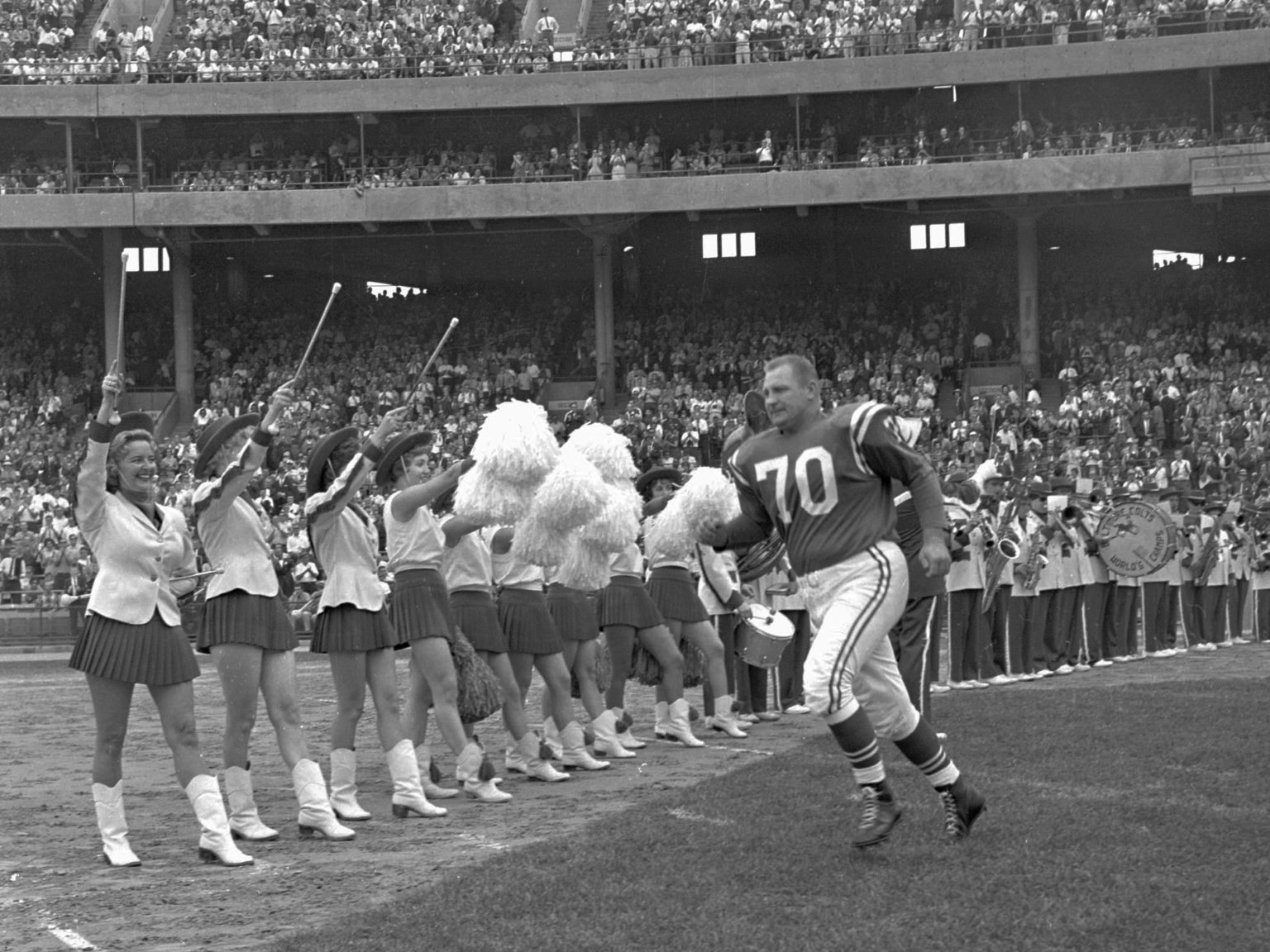 NFL cheerleading squads first started to pop up in the 1960s. Back then, uniforms were a bit more conservative. Baltimore Colts cheerleaders, 1962.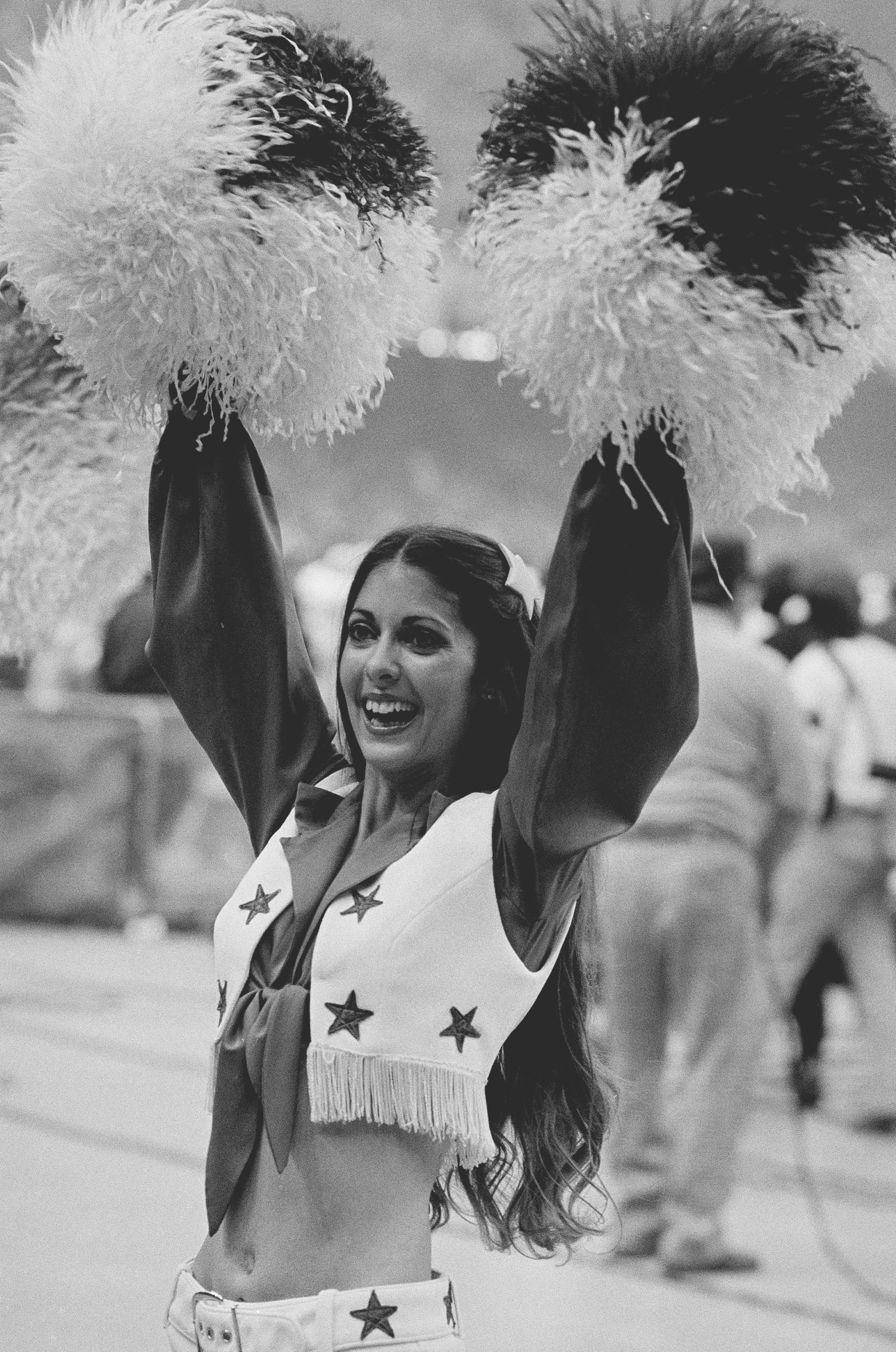 But as far back as the 1970s, there were midriff-baring uniforms like the ones popular today. A Dallas Cowboys Cheerleader at Super Bowl XII, 1978.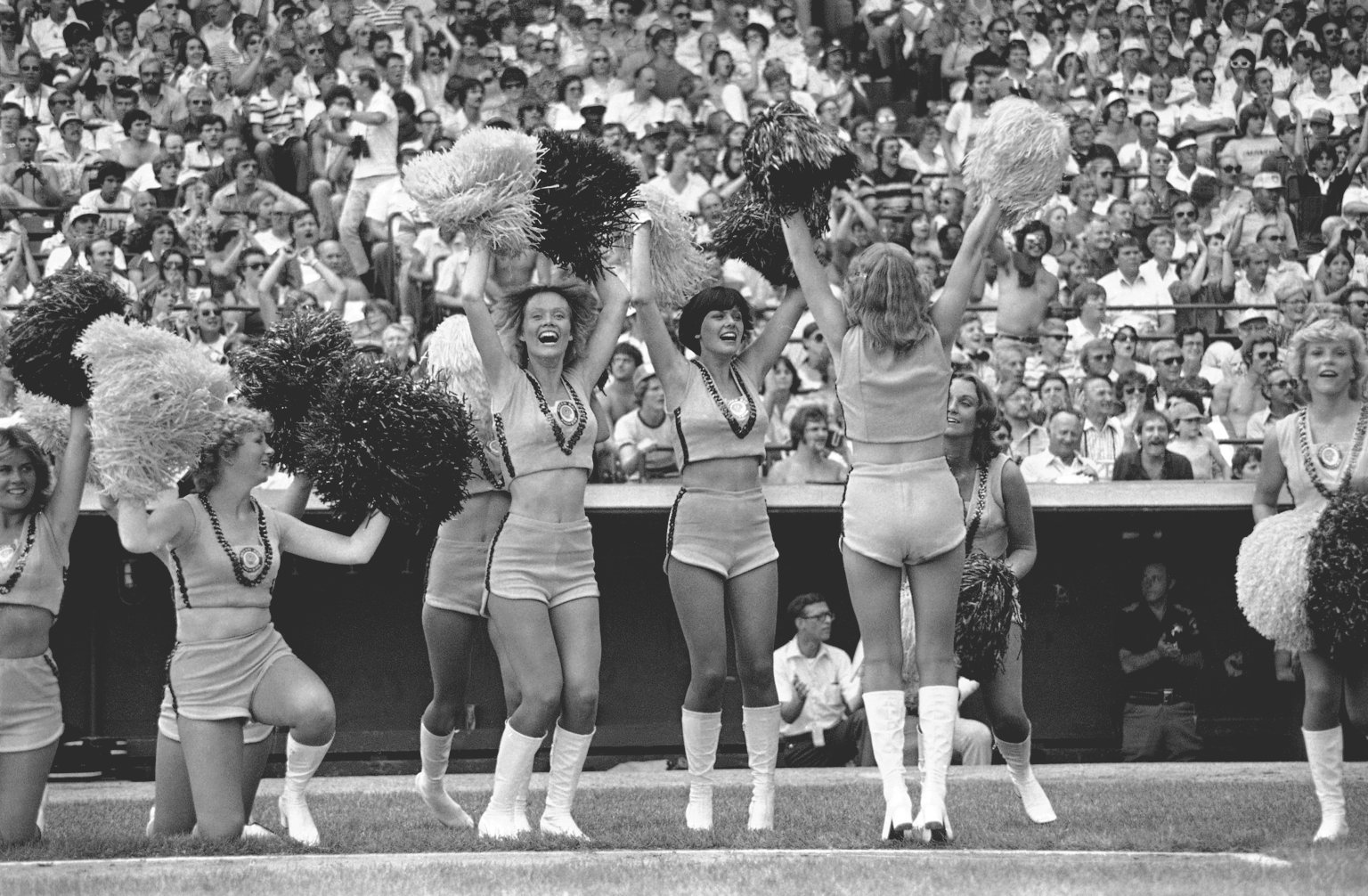 And throughout the '70s, the uniforms only got skimpier. Green Bay Packers cheerleaders, 1978.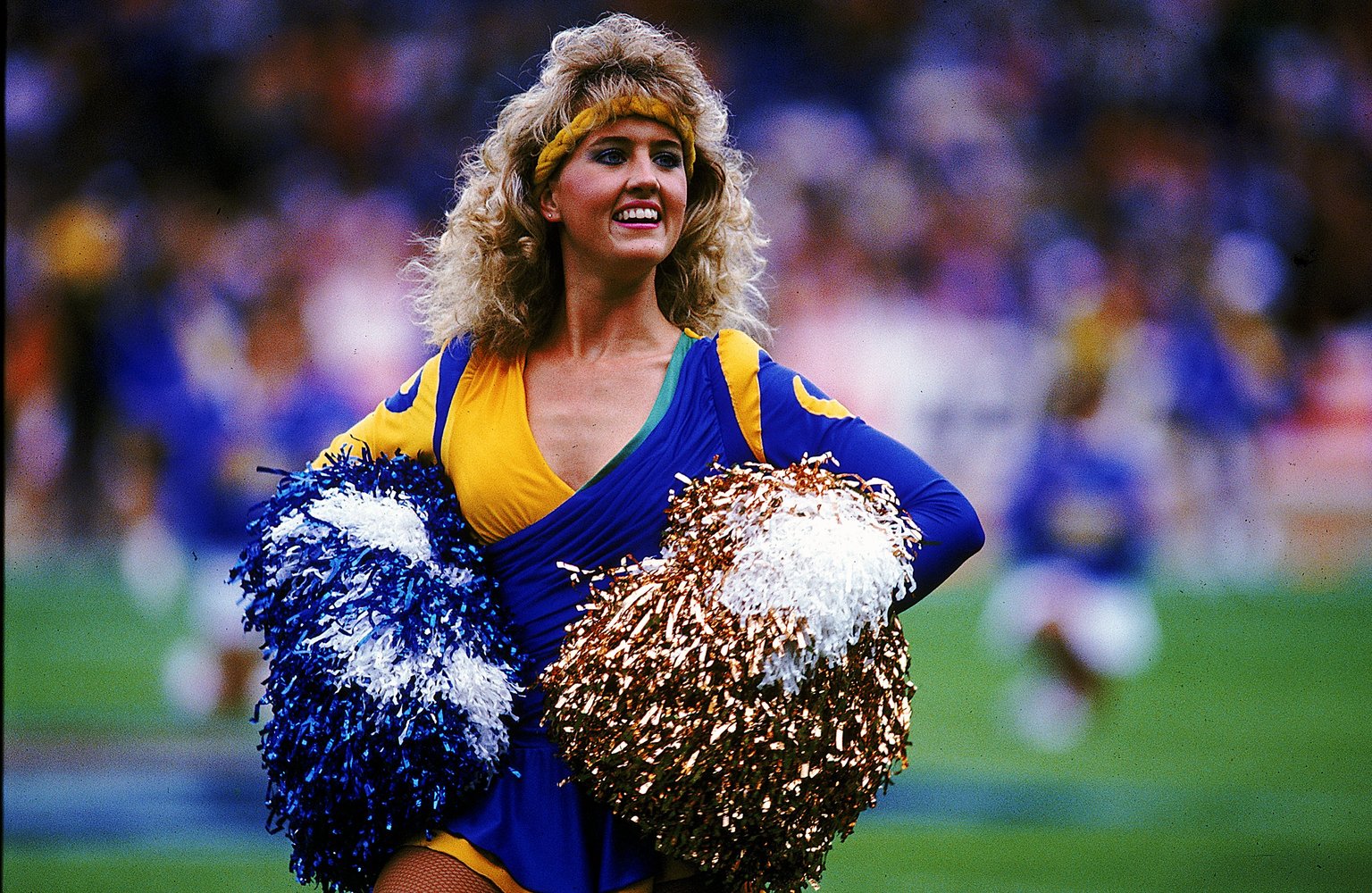 The late 1980s and early 1990s brought lots of pizzazz to NFL cheerleading uniforms. Los Angeles Rams cheerleader, 1987.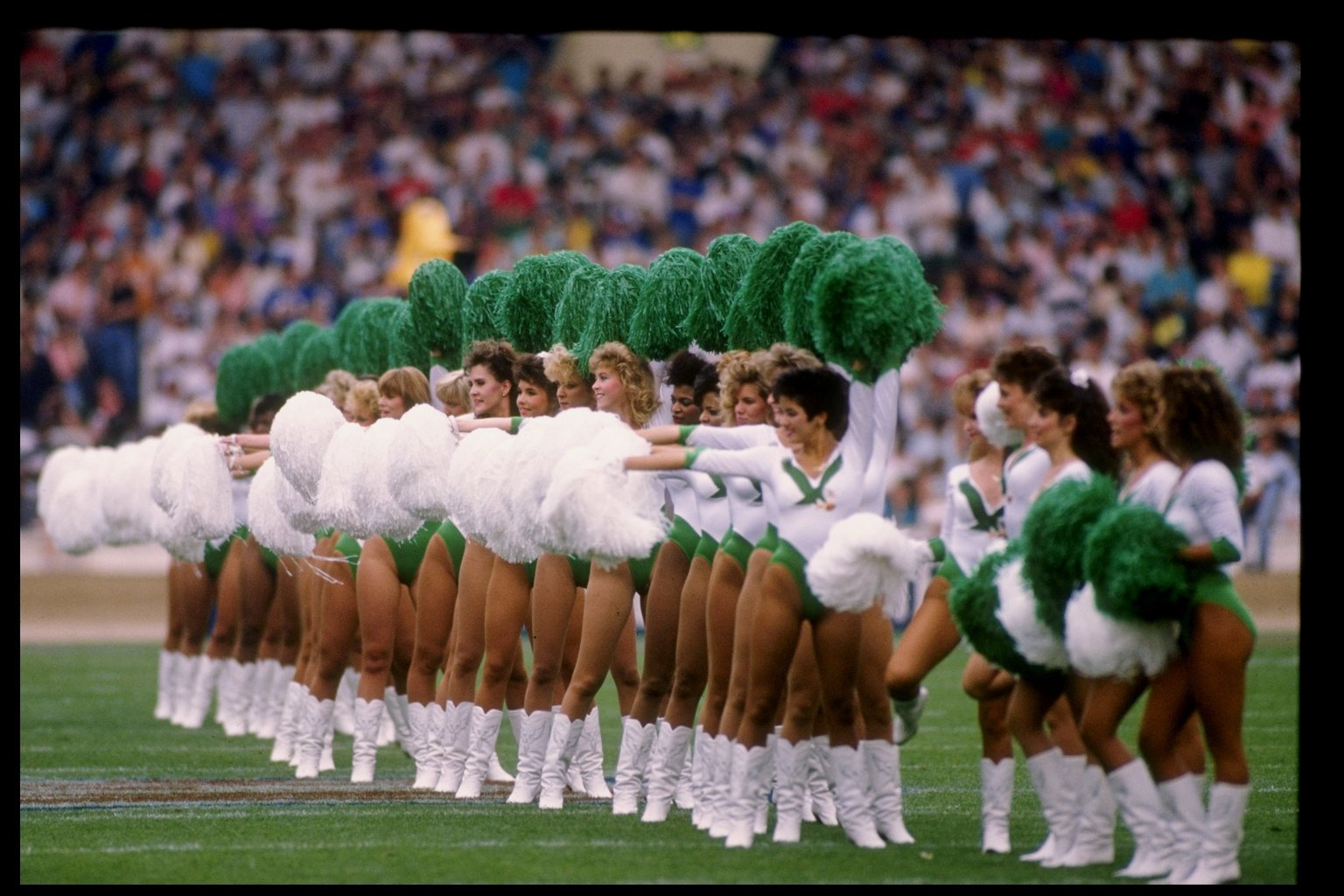 And it wouldn't have been the 80s without some "Flashdance"-esque leotards. Philadelphia Eagles cheerleaders, 1989.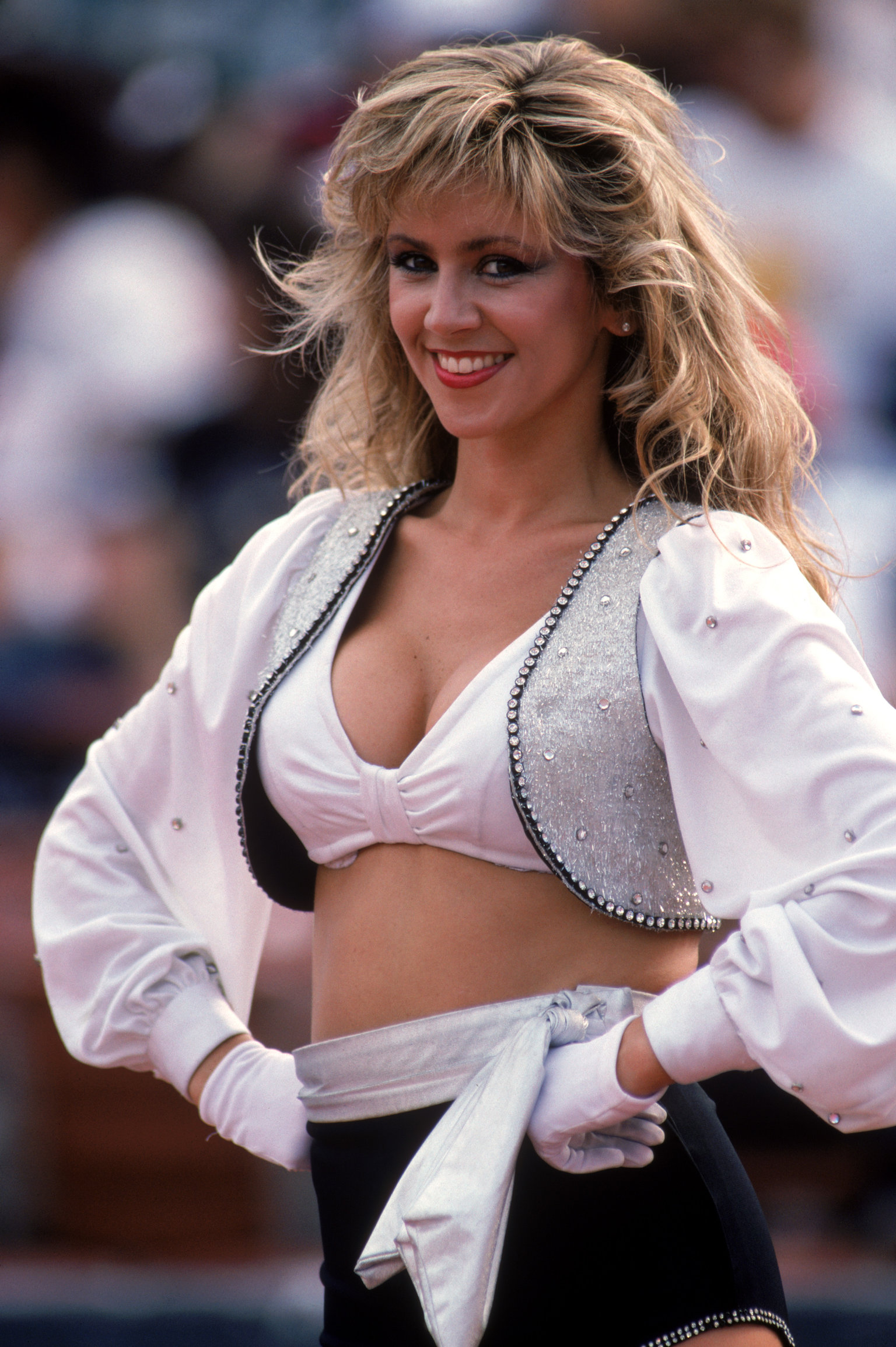 Cheerleader uniforms coordinated with the team's colors. Los Angeles Raiders cheerleader, 1987.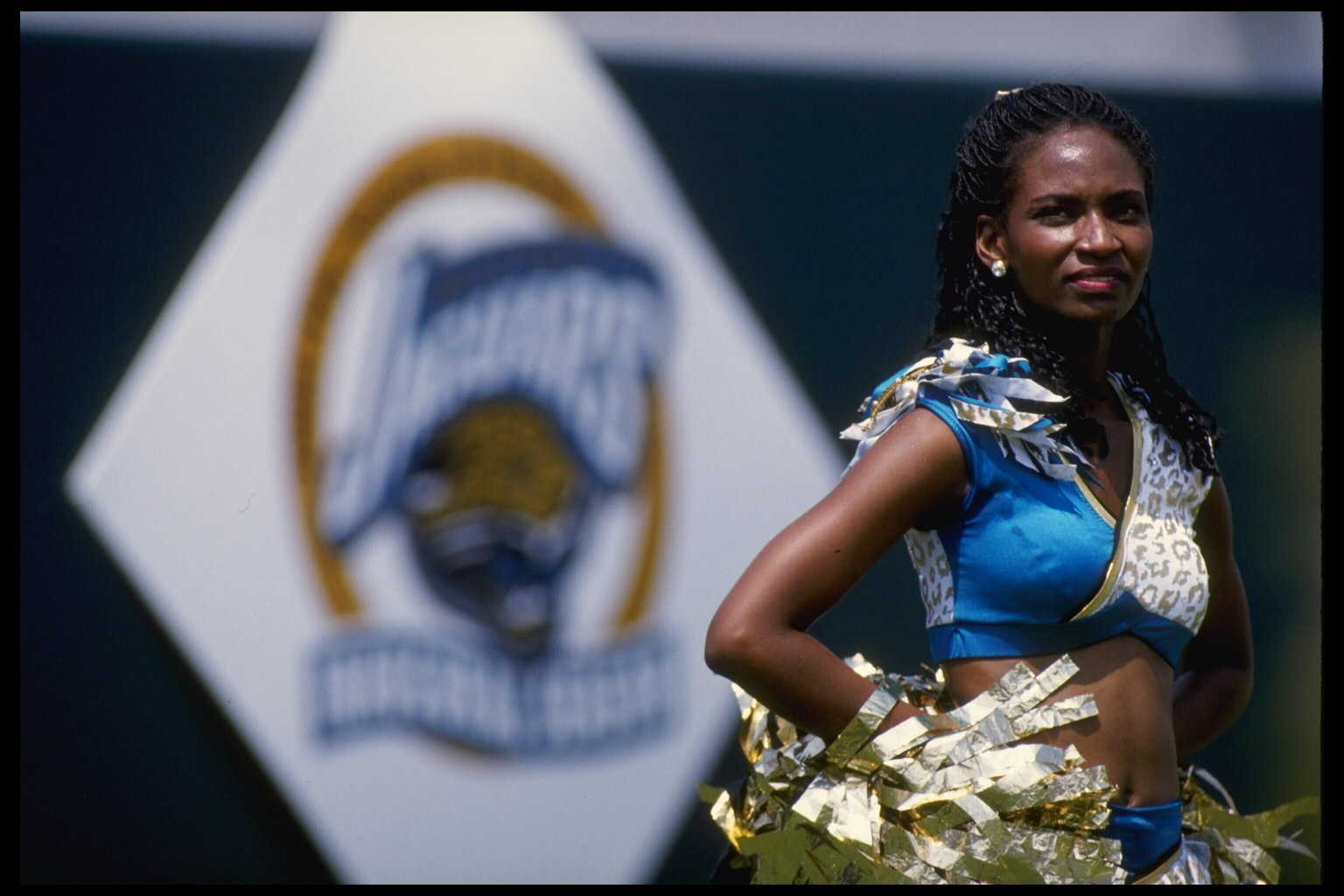 The late 1990s and early 2000s brought two new trends. First, animal prints. A Jacksonville Jaguars cheerleader, 1995.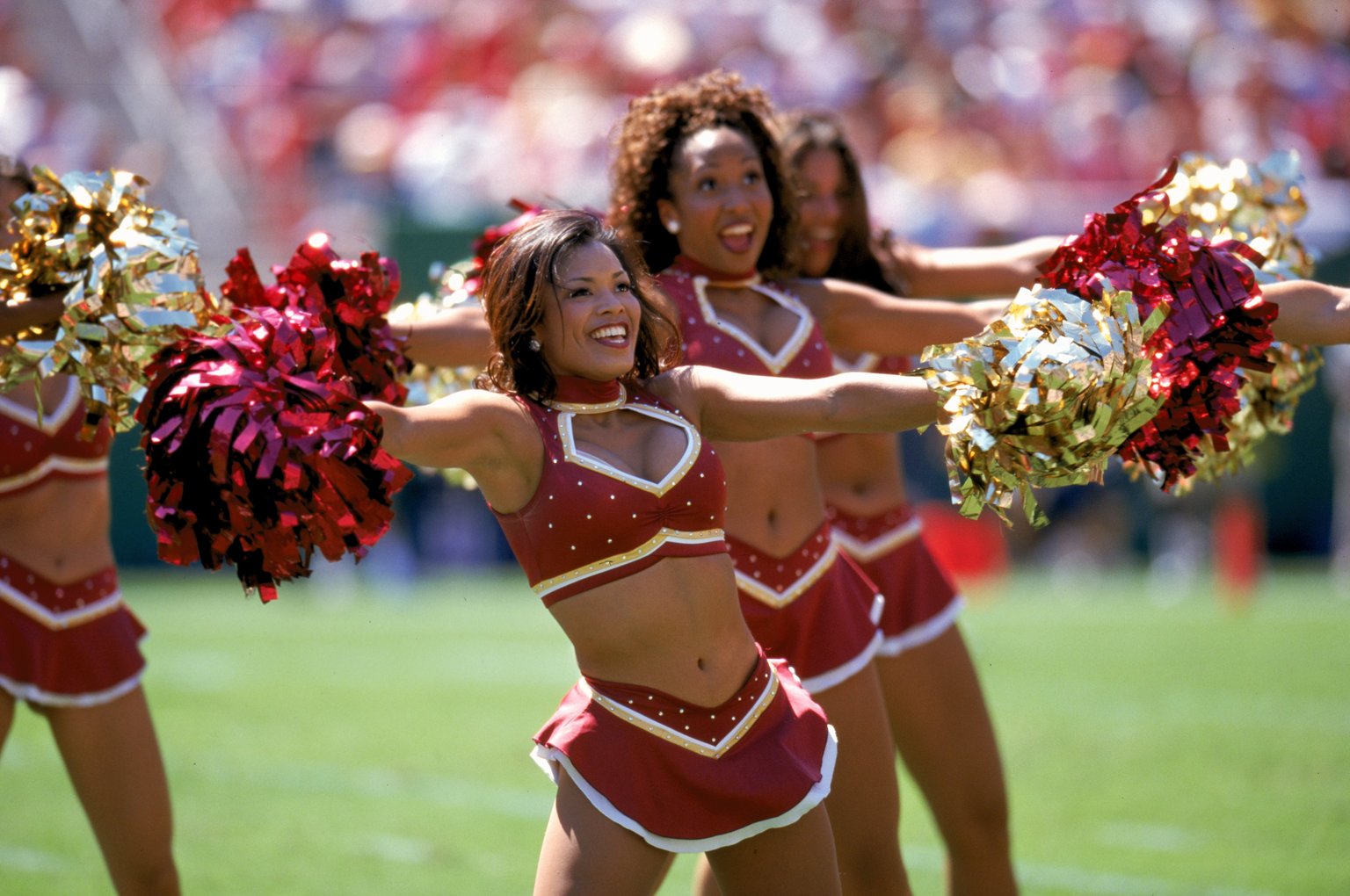 Second: Rhinestones. Washington Redskins cheerleaders, 1999.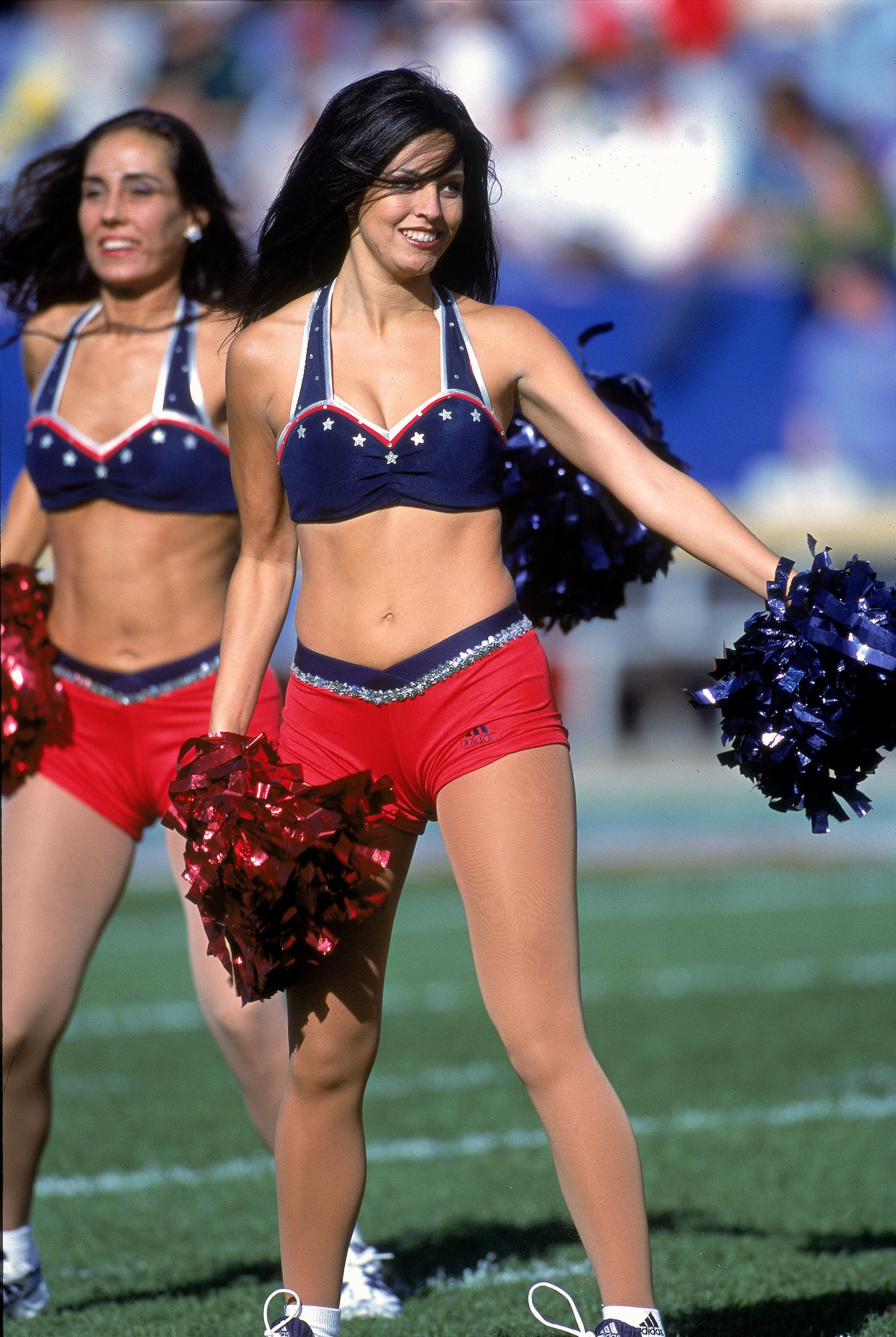 Around 2000, cheerleaders started wearing uniforms that looked more like bathing suits than the traditional skirt-and-top ensemble. New England Patriots cheerleaders, 2000.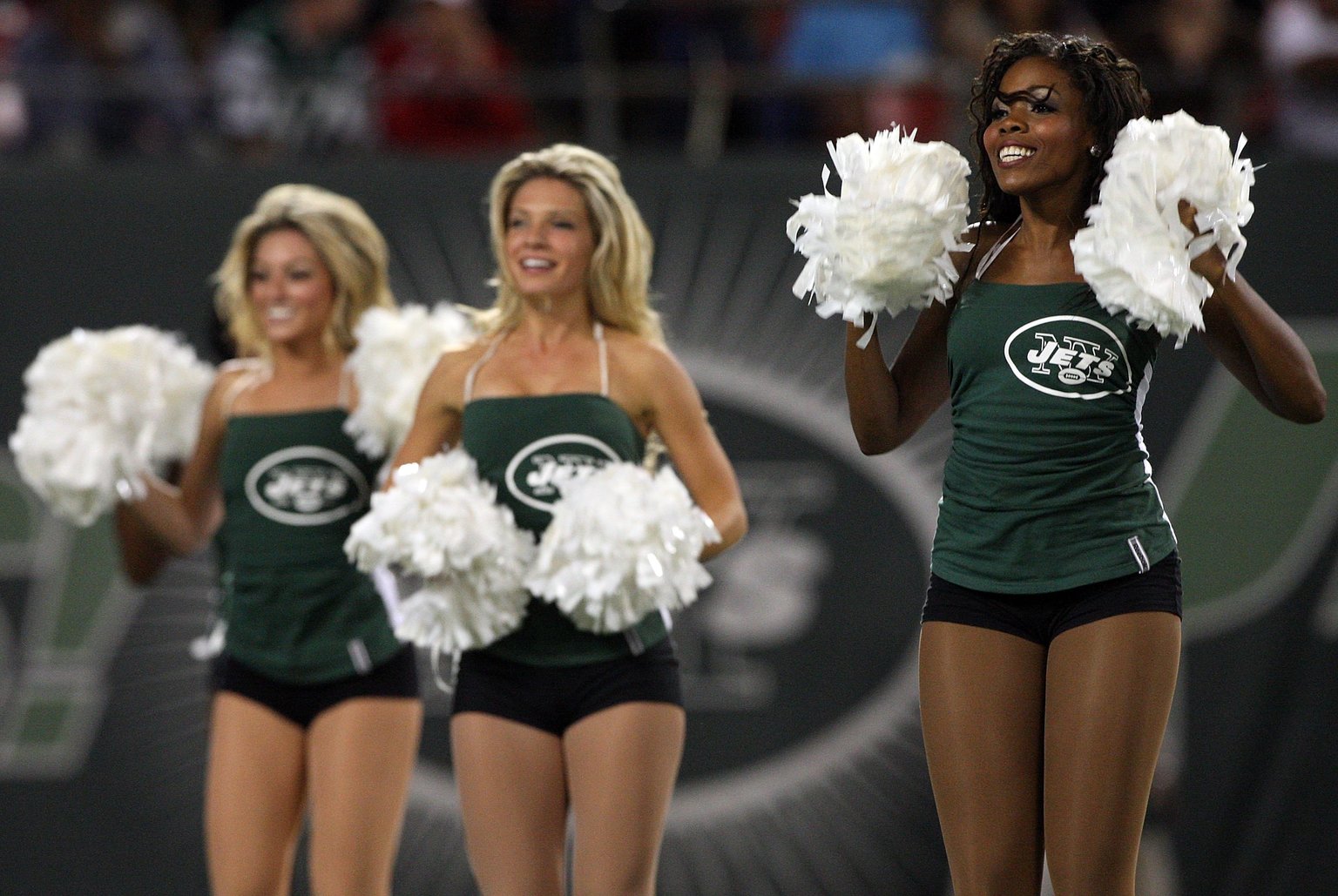 The uniforms of the late 2000s were more likely to feature team logos. New York Jets cheerleaders, 2009.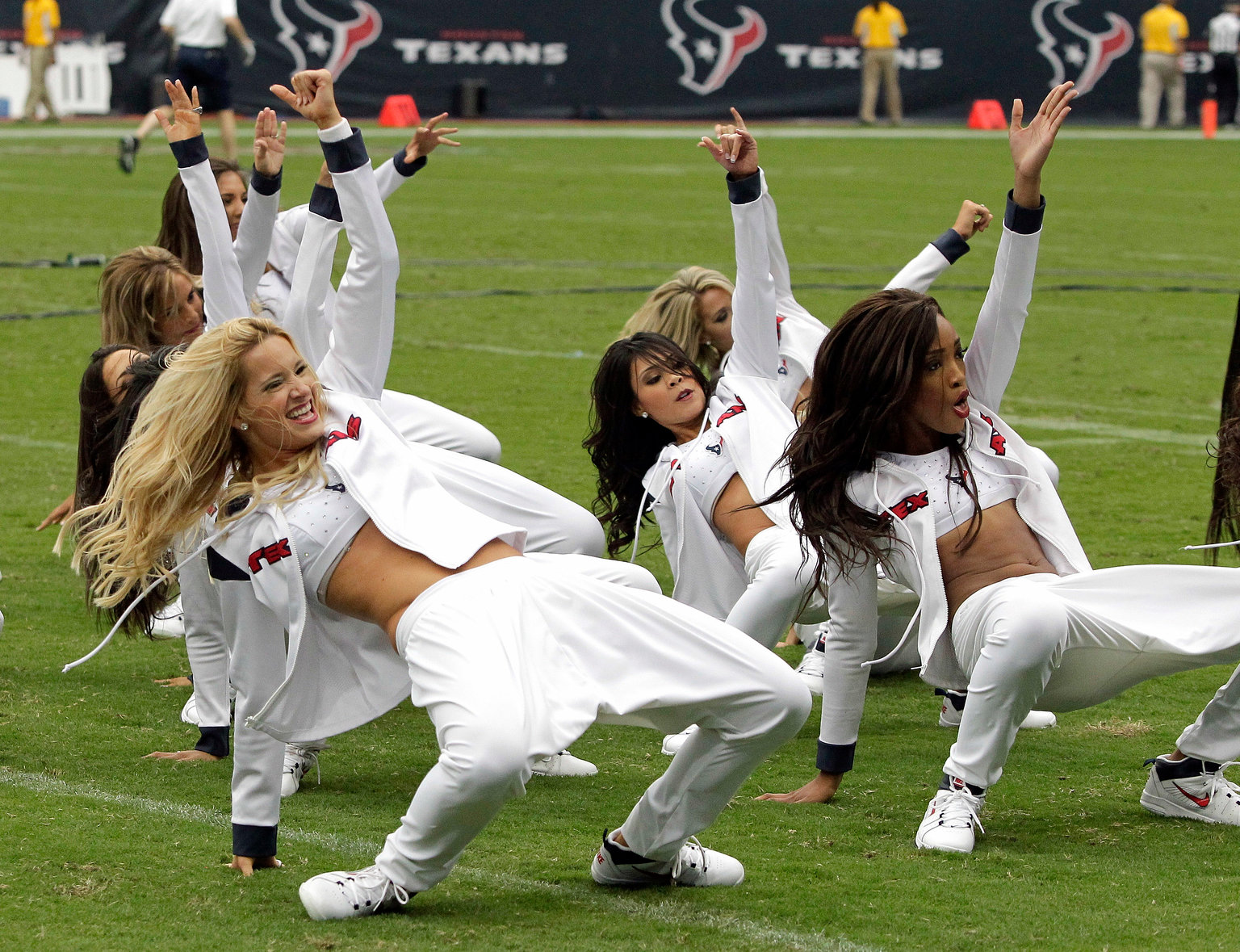 After 2010, there were fewer trend-based fluctuations — though harem pants made a brief appearance on the gridiron. Houston Texans cheerleaders, 2013.
In the past few years, many cheerleaders took a stand against apparently widespread mistreatment of women in the industry. In 2014, several former NFL cheerleaders filed lawsuits saying that they'd been underpaid (sometimes netting just a few bucks an hour) and subject to cruel, sexist treatment.
One former cheerleader wrote in Cosmopolitan that she was pulled from a performance for weighing 127 pounds instead of 122. Some were fined for bringing the wrong pom poms or wearing the wrong clothes to rehearsals. Others were subjected to a humiliating "jiggle test" in which their bodies were scrutinized while they did jumping jacks.
Source: Cosmopolitan; Mother Jones.

Today, NFL cheerleader uniforms are simpler in design, with large blocks of solid color and fewer embellishments. Philadelphia Eagles cheerleaders, 2014.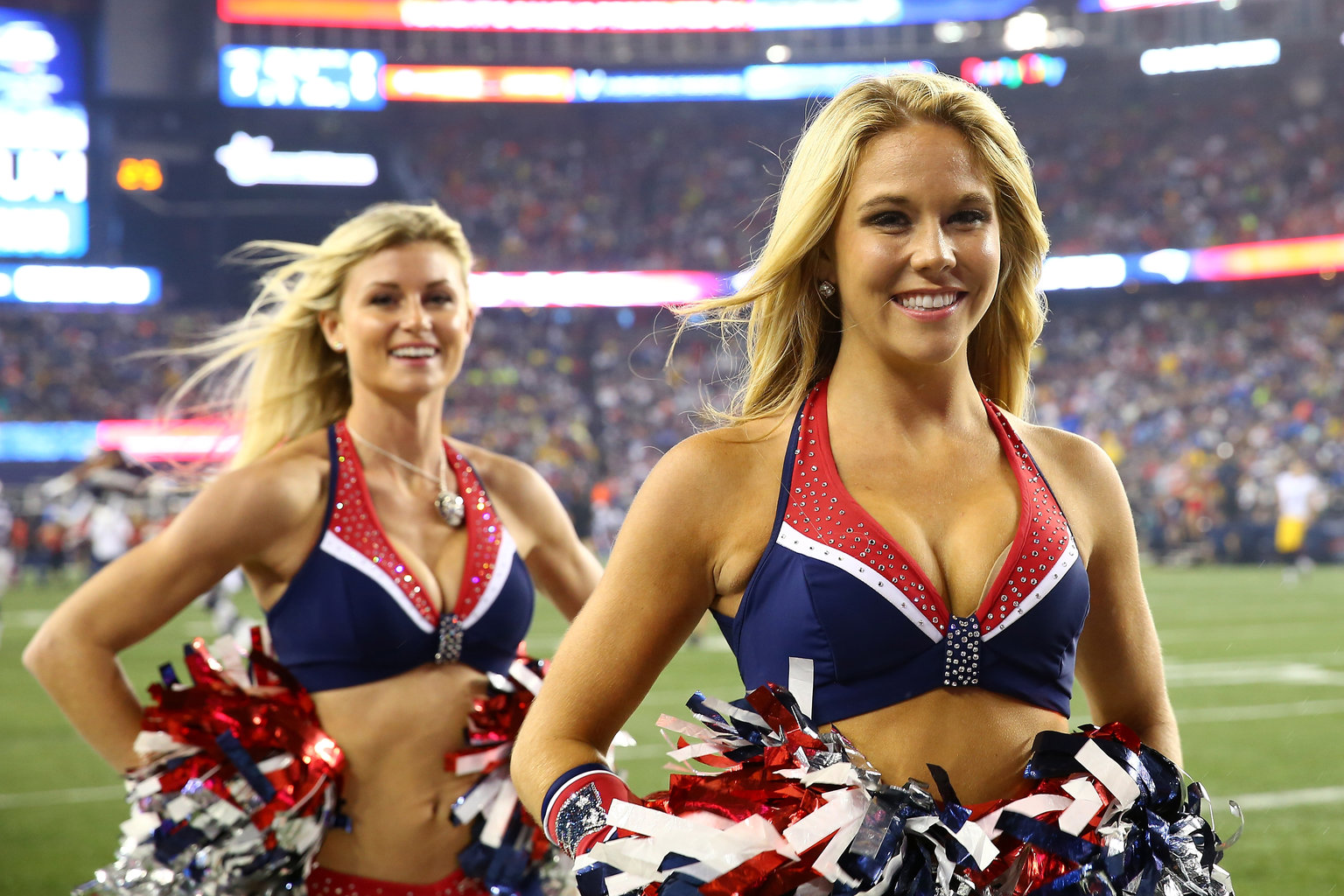 But there's still room for a little sparkle — as seen here on the cheerleaders for the New England Patriots. New England Patriots cheerleaders, 2015.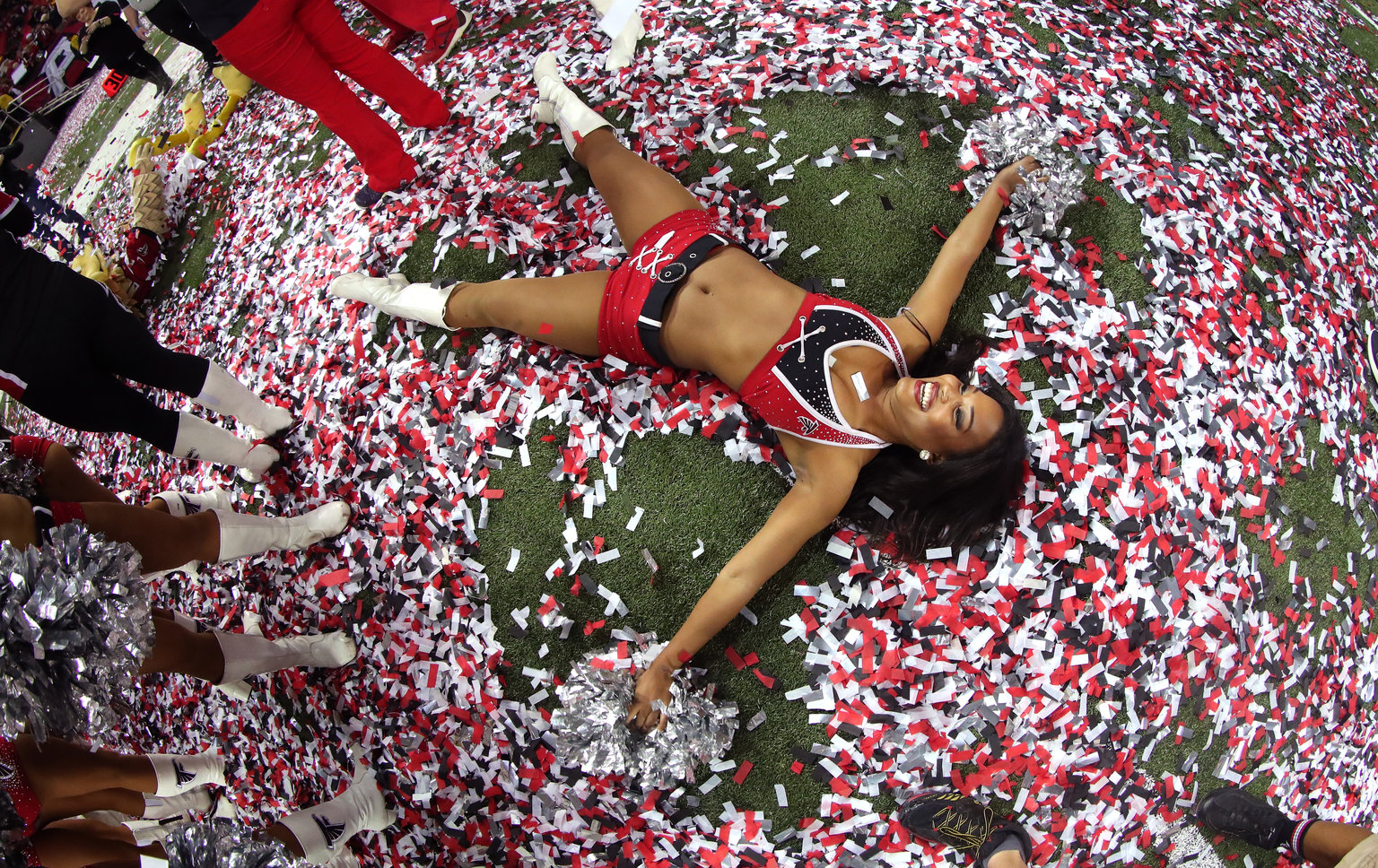 Thank you for making the football games a little more fun. An Atlanta Falcons cheerleader, 2017.